Dear Lacqueristas,
This next polish is so sexy. I got this bottle because it looks so unique. In the bottle you can see clearly that this polish is not just white, it has the most intriguing sheen. It somehow reminds me of the ring I saw at an antique jewellery, that I keep harassing my boyfriend about. The ring is made of white gold with a huge fire opal surrounded by the most precious diamonds.... I didn't get it though (not yet? Would he read this? :-S )
This is a polished fire opal. Isn't this just precious?! I wonder if here would be a nailpolish (a flakie!) that has all these colors in it... I'd be a fan!
Anyways, we were talking polish. So here you go: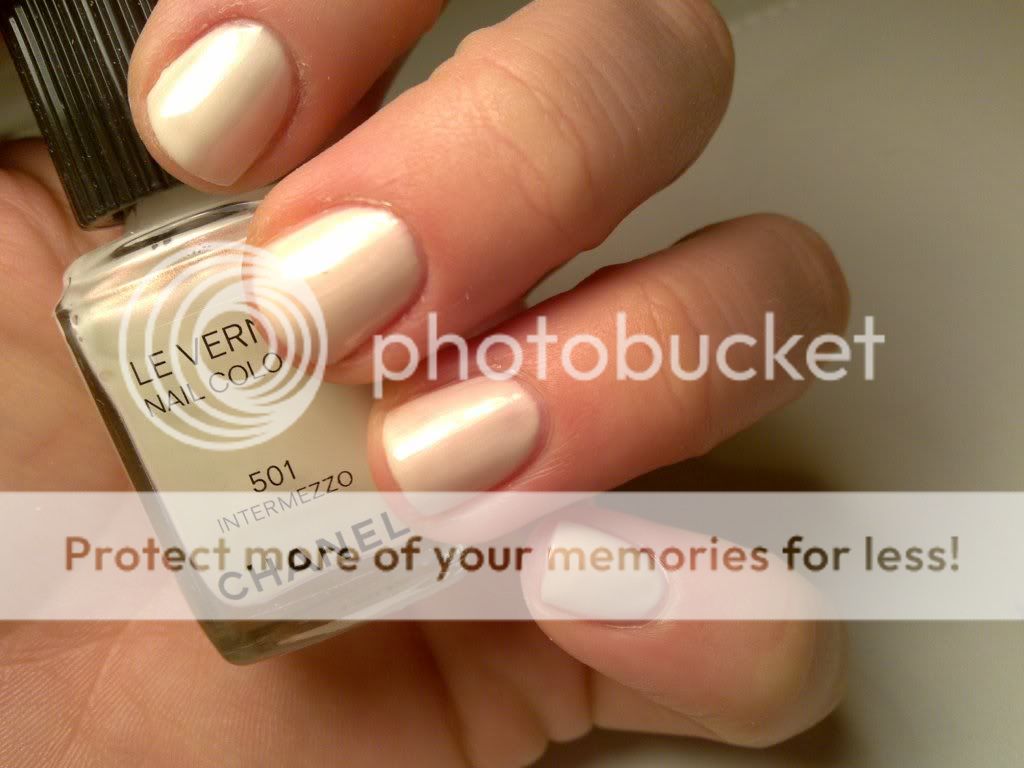 In sunlight, color appears warmer then it actually is.
Also sunlight, here you can see my difficulties with applying (streaky)
This is in artificial light, but more color accurate. It enhances the cool white base color and on the pinky you see a slight pink sheen (it was trying to hide though)
Even though I love love looooove this color, the formula on this one was not so great at all, I noticed some bubbles and after taking it off and re-applying I would still see some bubbles. Also, the color was pretty streaky and even after 3 coats it was not perfectly opaque. If you want to wear this polish as a mani, I strongly advice you to apply 2 coats of ridgefiller. I will wear this on my vacation to the caribbean, nothing enhances a tan more then a color like this!
Now you've seen both Gondola and Intermezzo form the Chanel fall collection. Wich one do you like better? And why? Would you buy any of these?
Hasta la vista, Laqueristas!