Dear Lacqueristas,
This next polish is apparently not available in the US wich sucks because I only have US followers so far. But this polish is so cheerfull, I just had to swatch! If you really really want to have one too, you can conact me to see if we can swatch (Claire's color changing np's anyone?)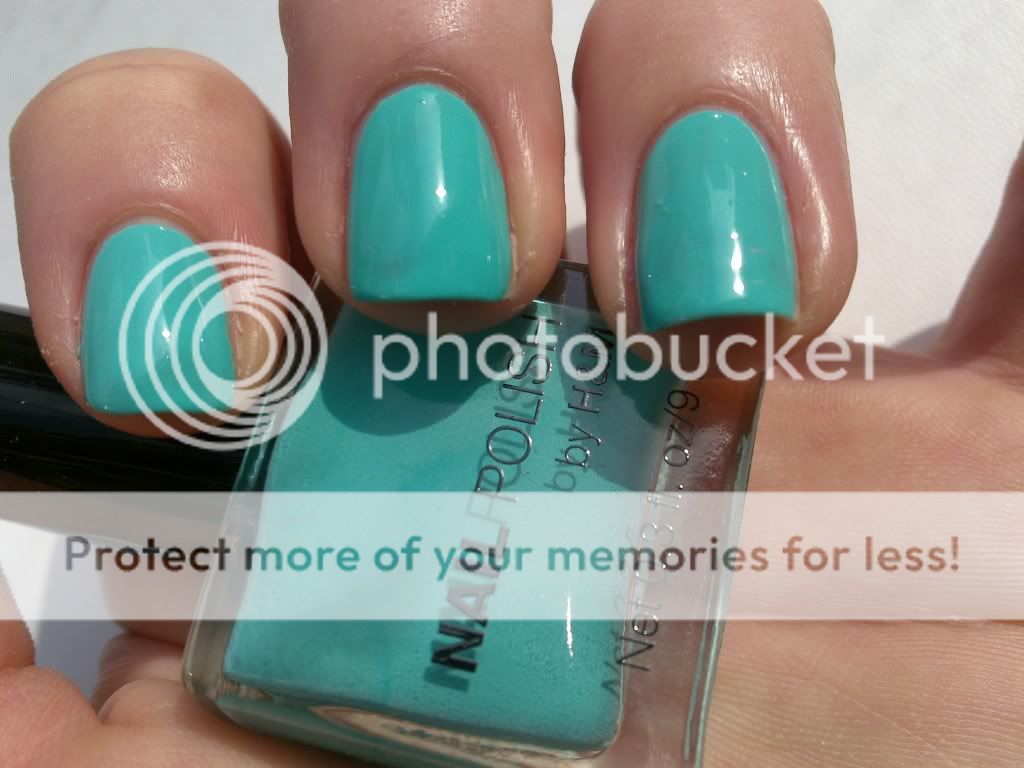 H&M Bella's Choice. Turquoise, creme, what more can I say. Applied ok but in the pic I notice some bald patches so I should have done three coats instead of two. I think this color is so cheerfull and bright, can't wait for summer! I think this would also look beautiful layered with a shimmery sheer like OPI's Pearl of wisdom. I'll swatch this next time we get sunlight.
What do you think, Konadding, layering? Or just leave it as it is?
Hasta la vista, Laqueristas!