Dear Lacqueristas,
Today we had a few minutes of sun again, so I was able to swatch two stunning Chanel polishes that came out as a pair in fall 2009 as a part of a maquillage look. So I am pretty late, but I still want to share these beauties with you.
These polishes really needed the sun to be able to catch a glimpse of the glitter and sheen.
Today let's start with Gondola:
A red/purple burgundy with a brownish hue to it. Packed with beautifull small glitter particles. It looks like the glitters are gold and most of all red.
Just look at this bottle bursting with delicious micro glitters
Sunlight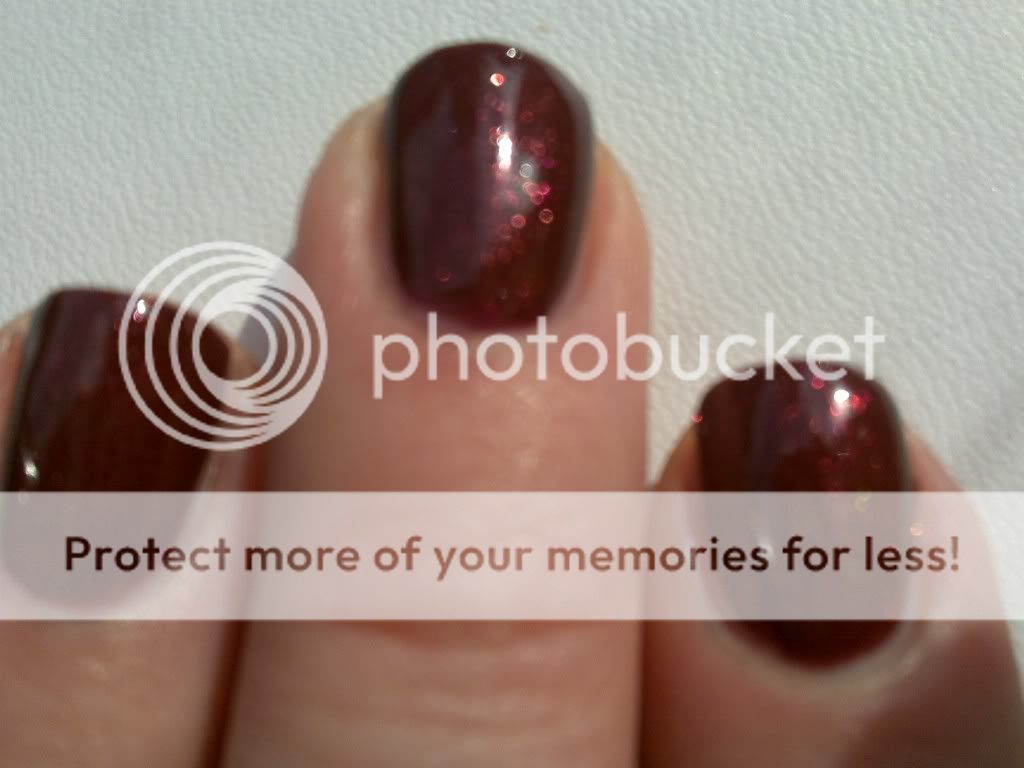 *Wow*
Blurred out to show you the two toned glitter: Gold and red.
I think it's a very nice polish, not so much the color but the chique glittery crushed rubies effect is very pretty. The color does not flatter my skintone and I think honestly it would only suit warmer toned lacqueristas. The formula on this polish was great, the glitters don't give a rough finish but the surface feels smooth as if you were using a creme polish. I applied 2 coats and no topcoat.
Tomorrow I will show you part two: Intermezzo.
Hasta la vista, Laqueristas!