Dear Lacqueristas,
Some better swatches of the latest Chanel polishes:
Pearl Drop
Pearl Drop is a gorgeous opaque white polish with a satin pearl like finish. There's a lot of golden shimmer going on. When the light hit's it, the gold is pretty strong. The heavy shimmer makes this a pearly finish, there are some brush strokes but not in an annoying way.


Peche Nacreé - with a shell I found in the carabbean see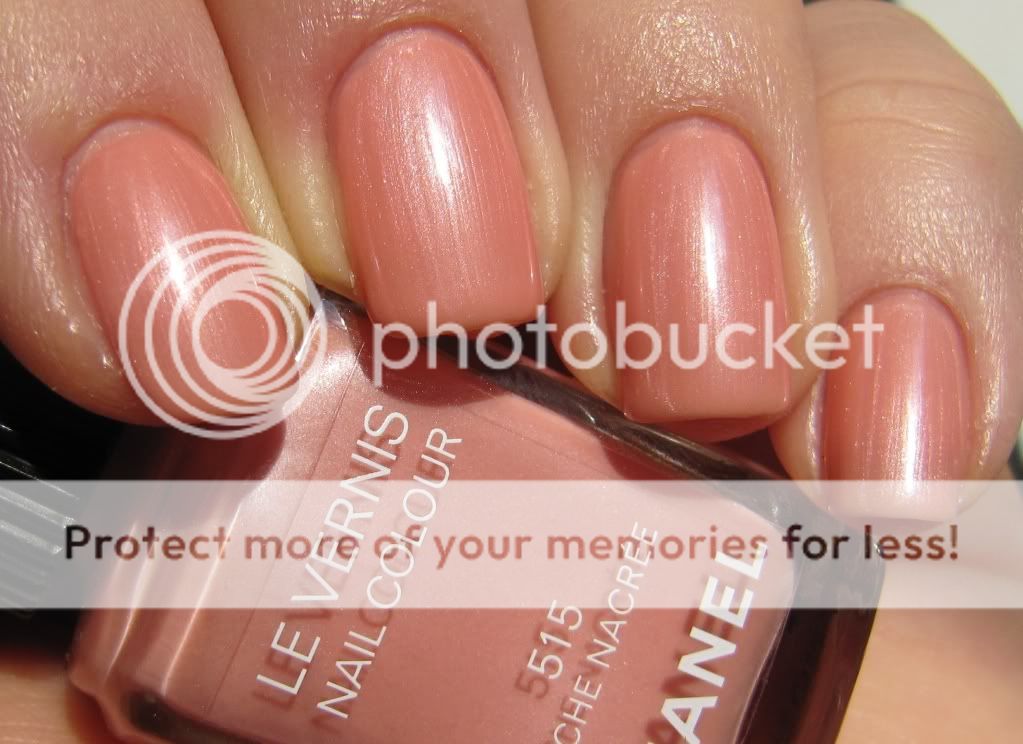 Peche Nacreé





Peche Nacreé is a super cute but not unique polish. Soft, pinky peach with again, a satin like pearly finish. This one is more pearlized then Pearl Drop. But there is no complex shimmer or a flash of another color.
The color reminds me of the inside of a shell I found.
Black Pearl in overcast. The finish is extremely glossy.

Black Pearl -direct sun. Complex shimmer!
Black Pearl is a blackened forest green pearl. Or is it a greened black? Or just oil slick.... It's all in the eye of the beholder because this polish is a chameleon. Ofcourse as the theme of this collection is pearls, this polish has a pearl finish. But when the light hits it, the most complex shimmer surfaces.
In overcast or indoors the shimmer and pearl hide and the glass like surface shows. This is definitely one of the glossiest polishes I've ever seen. I could almost use my nails as a mirror :-D I think I remember OPI's It's All Greece To Me to have a similar glossy finish.



Chanel Pearl Drop Vs. Intermezzo
 

Bottles compared




What is your favorite Chanel?
How do you feel about these polishes? Do you like pearly finishes?
Hasta la vista, Lacqueristas!