Dear Lacqueristas,
Just some new pics for us to enjoy. The old ones I made sucked :-s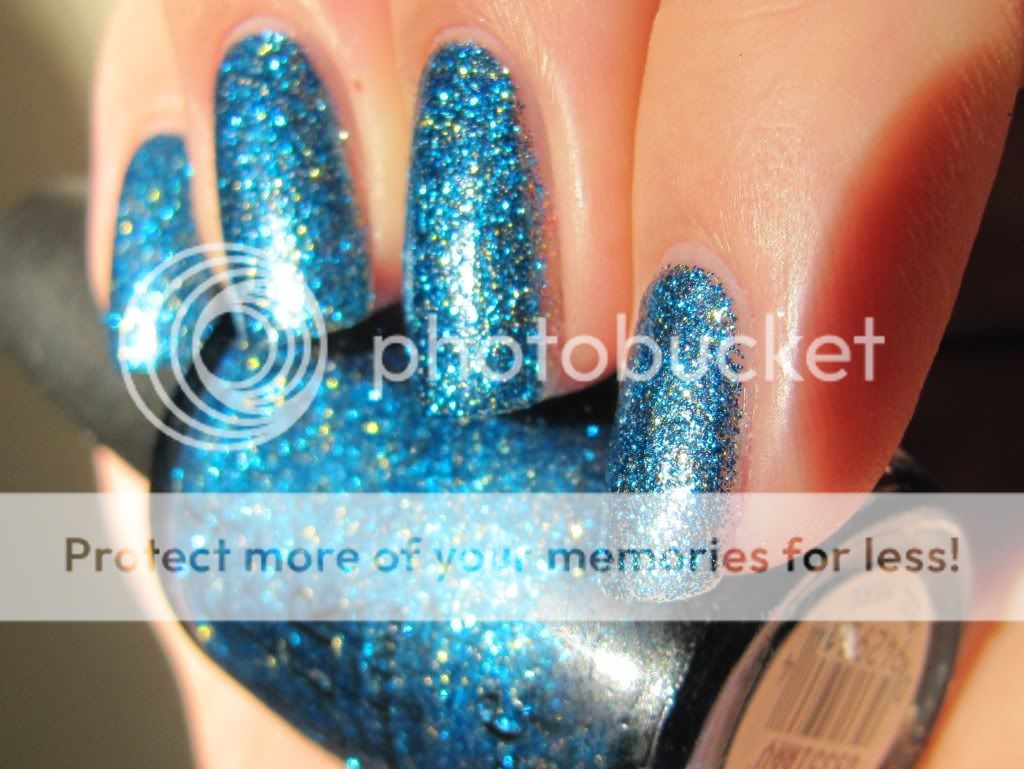 The pic that comes closest to the true beauty of Absolutely Alice
Shade
Sun again
Bottle pic, because this shows the tiny round blue and gold glitters in detail.
Did you... like this?
Hasta la vista, Laqueristas!