Dear Lacqueristas,
When I saw this next polish beeing featured on some beautiful swatch pictures, it lit a lil fire inside of me. Have a look why:
See the pretty shimmers?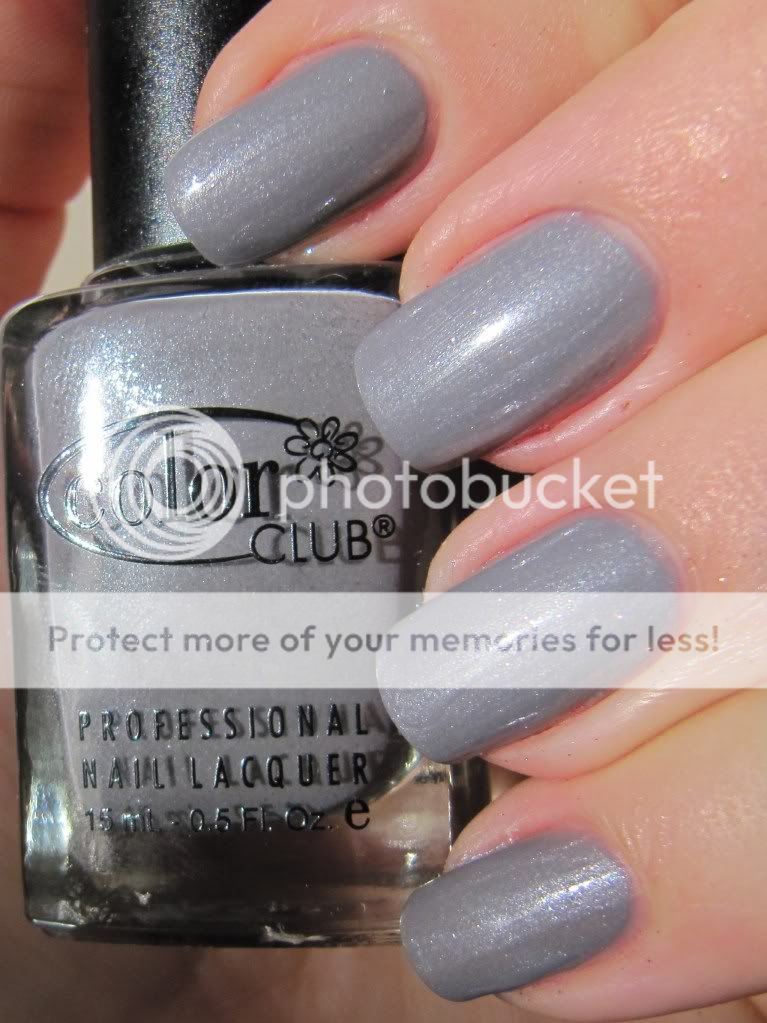 Ohhh...
It is difficult to describe the color. A grey with a hint of lavender maybe. The shimmers are very small particles that flash some light green? Hmmm who can describe Wild Orchid better? I'd love to hear from you guys...
Application was excellent. It is my very first Color Club polish and I'm surprised by the quality and loooovveee the price (I think I payed around 5 euro for this)
Here's a close up
What are your favorite Color Clubs? And can you describe the color of this polish better?
Hasta la vista, Laqueristas!