Dear Lacqueristas,
Those of you that own a
Helmer
(or two, three, four etc) will know exactly where I'm coming from...
Doesn't it annoy you when you open the drawers to get that
one
polish you're looking for? All you see is similar bottle caps. You would have to pick up the bottles to read the labels on the bottom. Well I got fed up with that! This is my solution: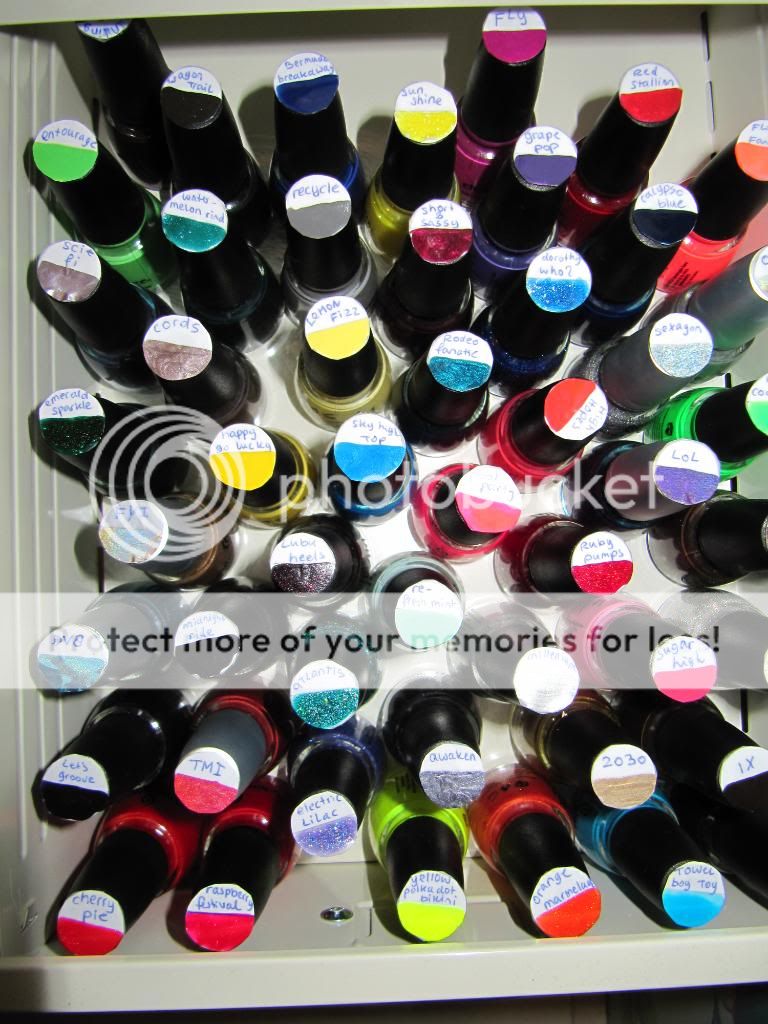 I bet many of you have though about this already but I am so happy with my newly organized stash!
*Measure the diameter of the cap tops and draw circles of the right sizes with a pair of compasses on a sheet of white paper.
* In each circle you would want to write the name of the polish.
*Put Scotch tape over each circle. This is your "base coat"
*Swatch the polish on the lower half of the circle
* When dry, cut the circles out
*To attach them on to the polish caps you can use tape (as I did with my Zoya's) or crazy glue (that's what I did with my China Glaze). If you want to use glue: make sure you put another layer of tape on the bottomside of your swatched circle. If you don't do this, the glue will be absorbed by the paper and affect the paper and the polish swatch.
Was this idea helpfull for you? Did you already have a similar organization? And, how do you like to keep your stash organized?
Hasta la vista, Laqueristas!