Dear Lacqueristas,
My boyfriend had a *great* idea when I was washing him some grapes to take to work. In real life they did look kinda similar....
He felt very proud and thought this pic turned out pretty cool. I'm happy that he cares about my obsession :-) Thanks dear boyfriend :-)
Dior 671 Violette Graphique/Graphic Berry is a saturated darker fuchsia. Very deep, cool and bright. Colors like this are flattering on my pinkish skin tone and after all this glittah, foil and duochrome finishes that this fall brought us so far, a good creme is like a deep breath. A sanctuary in glittah times.
Formula was great, the new tapered brush wasn't so great. I hope I will get used to working with this brush...
For this swatch I applied 3 coats because I was afraid of the macro. In real life 2 coats would do.
I didn't think I had anything comparible in my stash. But it looks like I did afterall:
OPI Miami Beet, Dior 671, OPI Manicurist of Seville

Indoors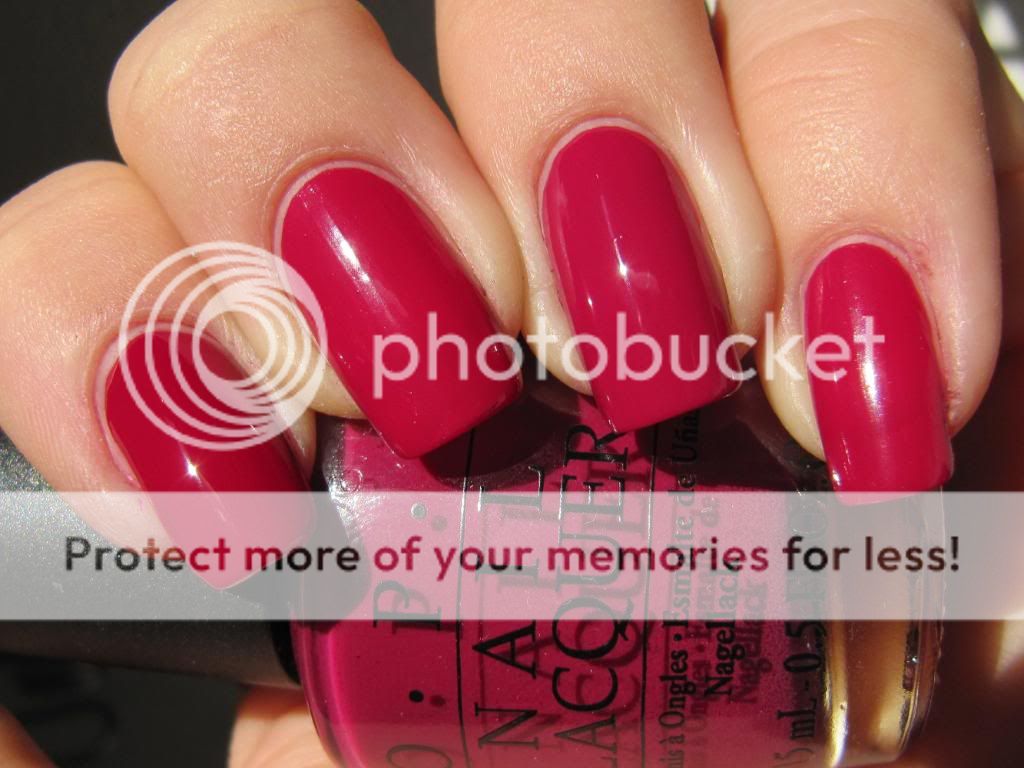 Same order as above, but in the sun
Manicurist of Seville is darker and more red toned. Miami Beet comes pretty close but I wouldn't raise a dupe alarm.
Do you experience foil/glitter/duo chrome overkill sometimes?
Hasta la vista, Laqueristas!