Dear Lacqueristas,
This seems to be the year of the foil type a duo/multi chromes. In one of my last post I stated I felt the need to take a break of the extra special sparkly special effects polishes. I found my zen back by having a good ol' creme mani.
Ok, so I have recovered from this lil overkill I experienced. I feel brand new and eager to further explore the world of bling bling finishes. Guess what I just got in the mail?
See the green around the cuticles and the purple near the tips?
There are many, many reviews out there already and I'm pretty late to the party but boy was I amazed by this very polish. I don't have anything like this in my stash. Mesmerizing. Green, gold, purple... And glossy like outta this world. Maybe not that flattering on my skintone but it's too pretty to care about that.
Daylight, overcast
Artificial light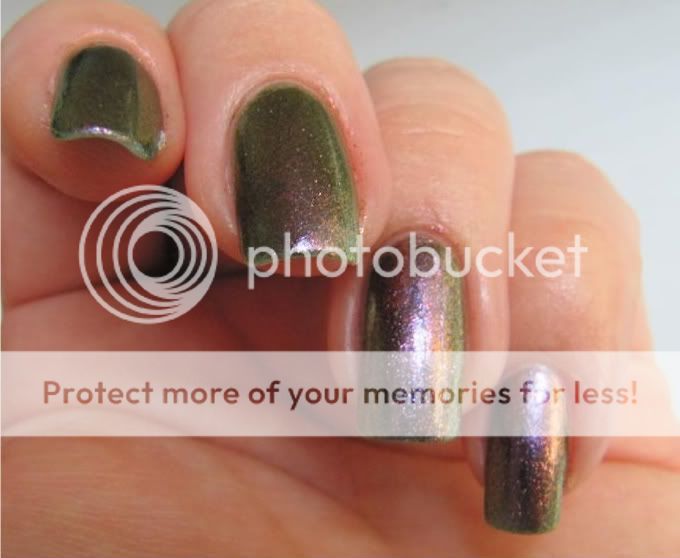 Akward finger position toshow the color shifting
Bottle pic!
This polish is so special and has so many faces that it needed many pics. I hope yall don't mind?
What is the most over-the-top or akward polish in your personal stash?
Hasta la vista, Laqueristas!