Dear Lacqueristas,
Meet the two polishes of the Estee Lauders Fall 2010 look: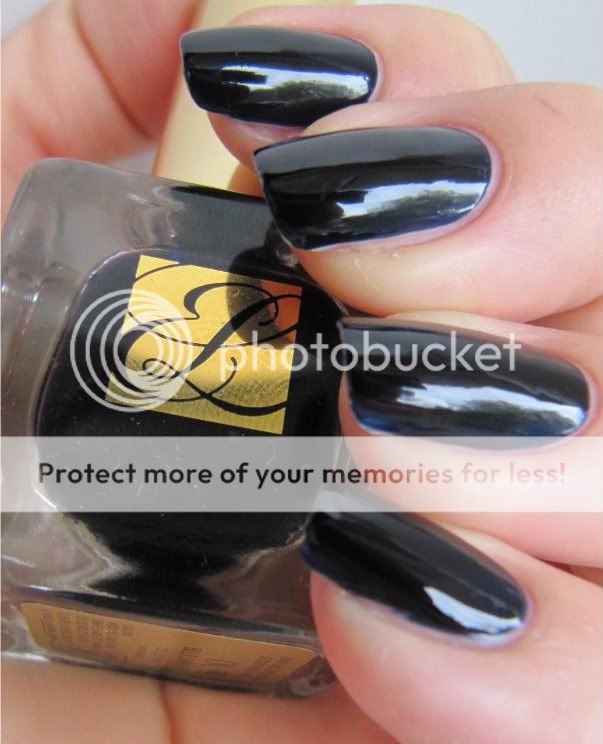 Blue Dahlia
A dark ink blue polish. I chose this picture with a weird hand position because here the blue tone is mostvisible. In most pics the blue looks black. In real life I found the blue more visible. Very chique, flattering shade but not unique.
Surreal Violet
Now this is a stunning polish. A greyed lilac with a creme veil over secret shimmer. The finish reminds me of Chanel's Paradoxal. I am in love with this color and can't wait to wear it as a full mani.
I do not own a dupe, to Surreal Violet but from swatches you might find polishes that could be somewhat similar like Essie's Demure Vixen, Sally Hansen's Mystic Lilac... If you have any of these or have a comparison, let me if they are close.
Hasta la vista, Laqueristas!