Dear Lacqueristas,
Opulence was also part of a swap. The color didn't appeal to me in the bottle. Once I put it on I still wasn't impressed. It looked like a dull, nude-ish pink with a silvery shimmer, almost a suede like finish.
But then... I let my nails catch some sunshine.... HOLY CRAP! What an amazing finish! The holographic particles actually come out as sugar flakes... very very pretty and sexy. And what a contrast this polish has depending on the lighting. Whitout sunlight it does nothing for me but as soon as it hits a beam of sunlight it is mindblowing.
I'm so happy I got this polish and I will make sure to wear it often these days as our summer lasts only a few months.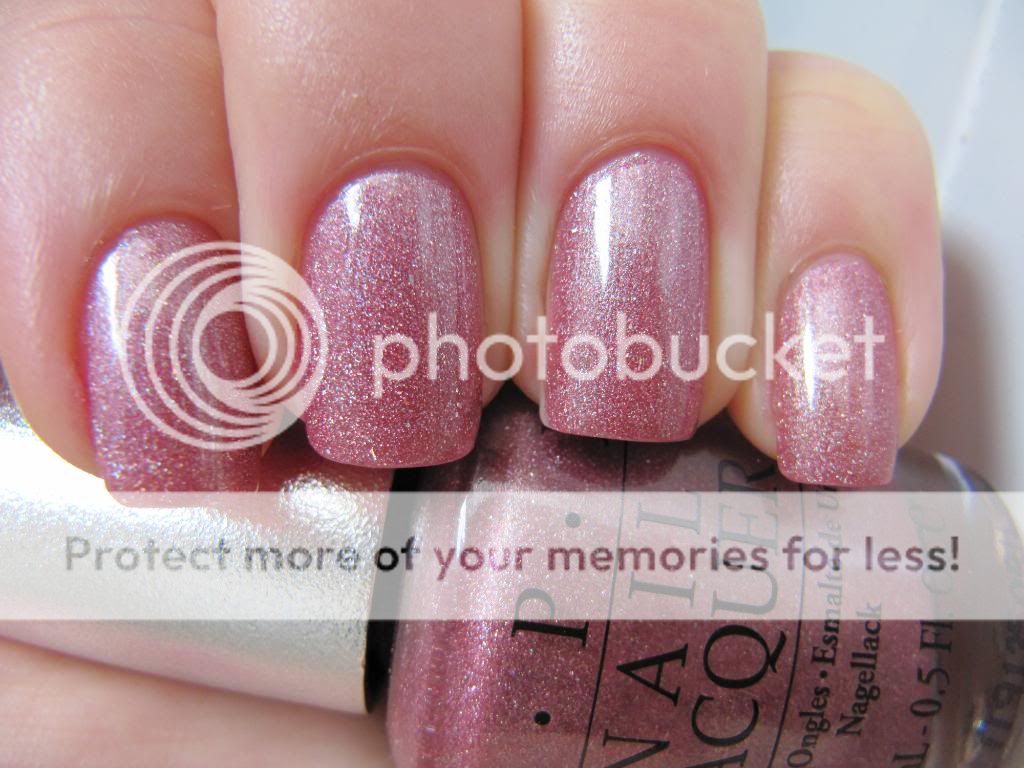 In the shade
Blurred out to enhance the holo
Sun... drool!
Close-up
The formula was excellent, I used 2 coats and one coat of Sech Vite (wich didn't effect the holo btw)
How do you like this polish? What is your favourite nude/soft toned holo's?
Hasta la vista, Laqueristas!