Dear Lacqueristas,
This is the third and last polish of Les Pop-Up de Chanel collection. Mistral is a medium light pink that reminds me of a little bit of
this
and that's not a bad thing! It it sprinkled with sugar grain like sparkles, but after applied on the nail they played hide 'n seek and they won! I've seen some awesome swatches of Mistral that do show the flecks of glitter but I really didn't see much of them in my swatches and I was in full sunlight. Boo!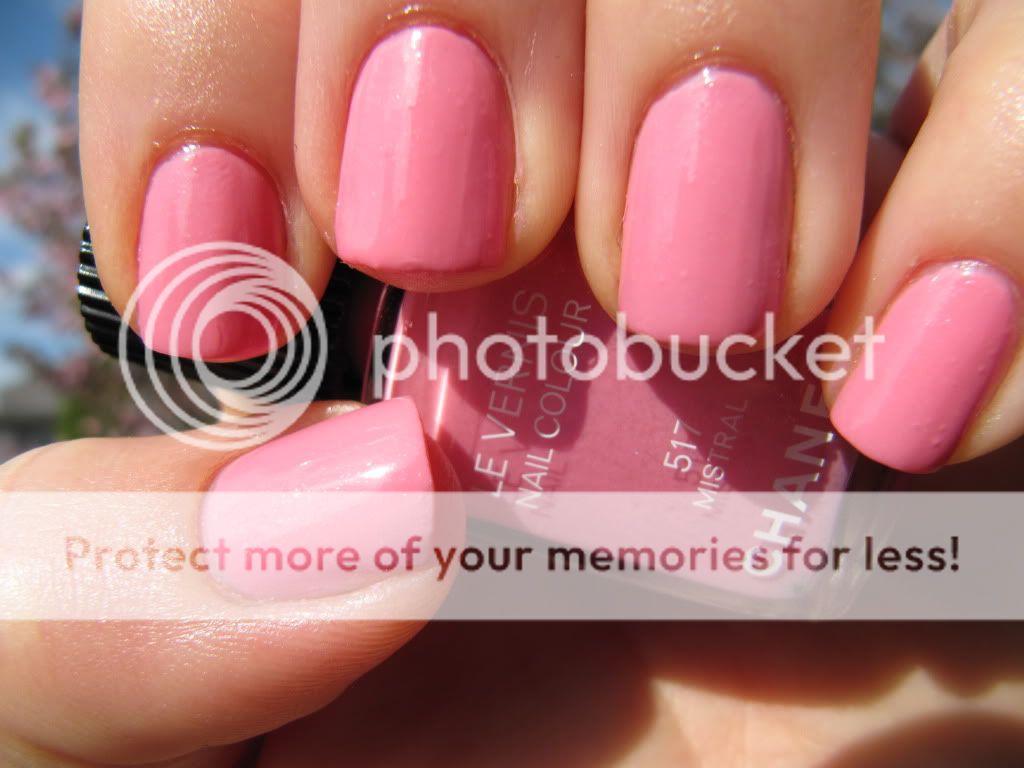 Sunlight. On my thumb you see a liiiiittle bit of sparkle going on
I did a little comparison to give you an idea what the color (does not) look like: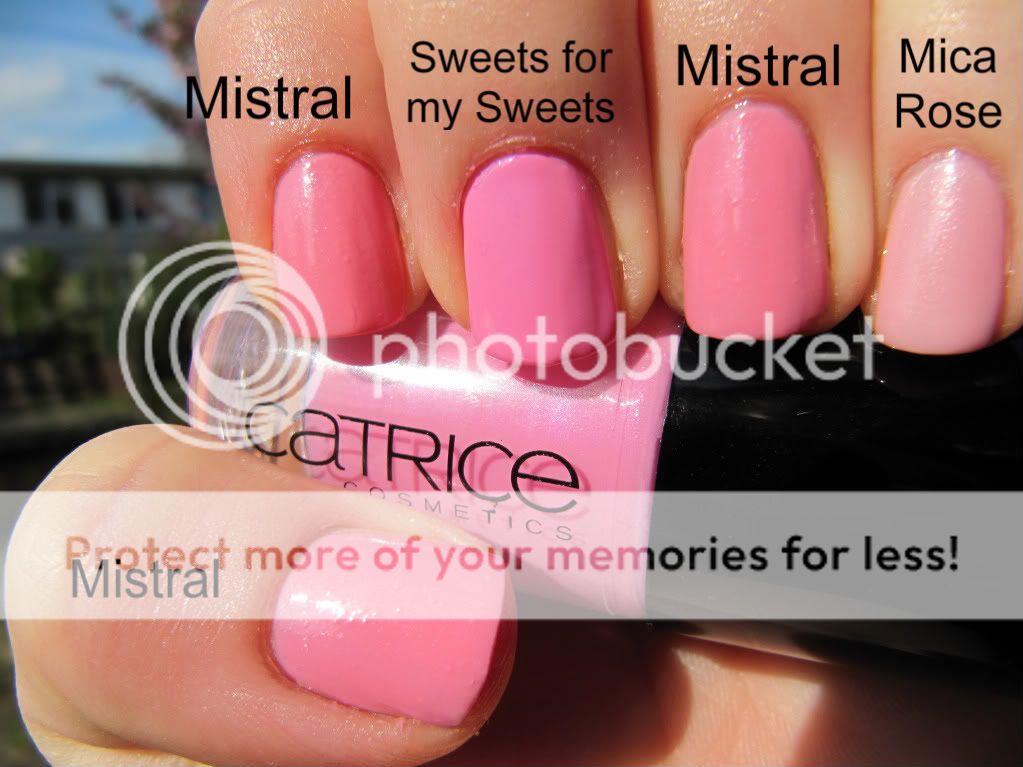 Chanel Mistral, Chanel Mica Rose and Catrice 160 Sweets for my Sweets
Formula was a bit tricky. Again I experienced some bubbles and it took me 3 coats to reach opacity and even out streaks. The finish was gritty and bumpy but I didn't use a topcoat for these swatches.
I wonder if Chanel changed their formula? I never had any problems really with Chanel polishes except for the 3 in this collection...
If you have any of these polishes, how did you experience the application? And wich of the three is your favorite?
Hasta la vista, Lacqueristas!