Dear Lacqueristas,
When Catrice came out with the new range of nail polish I skipped London's weather forecast initially. The reason was that I already own some greys and this one didn't look special enough to me. I'm glad I did pick it up after all.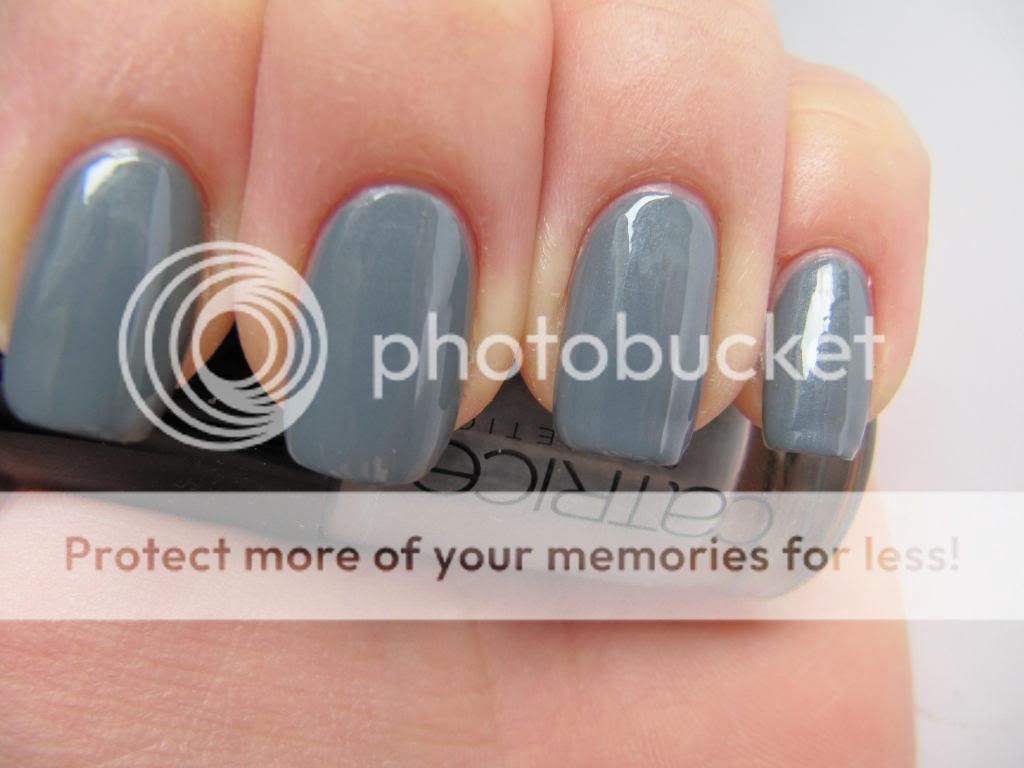 London's weather forecast is a grey with a dusty blue undertone. A bit lighter then your average grey (China Glaze Recycle for example) and way more easy to pull of. A very subtle shimmer livens this polish up.
Application was not flaweless, the formula was a little gloopy so I made sure to use very thin coats. For these pictures I applied 3 coats.
This beauty is part of my
Giveaway
, you can enter untill may 10th and you can win a bunch of nail polish and a Lancome lipstick!
What is your favorite grey? And what color do you use to Konadize it?
Hasta la vista Lacqueristas!