Dear Lacqueristas,
A few days ago I blogged a mini haul about Chanel Splendeur. I'm gonna show you why I am so exited: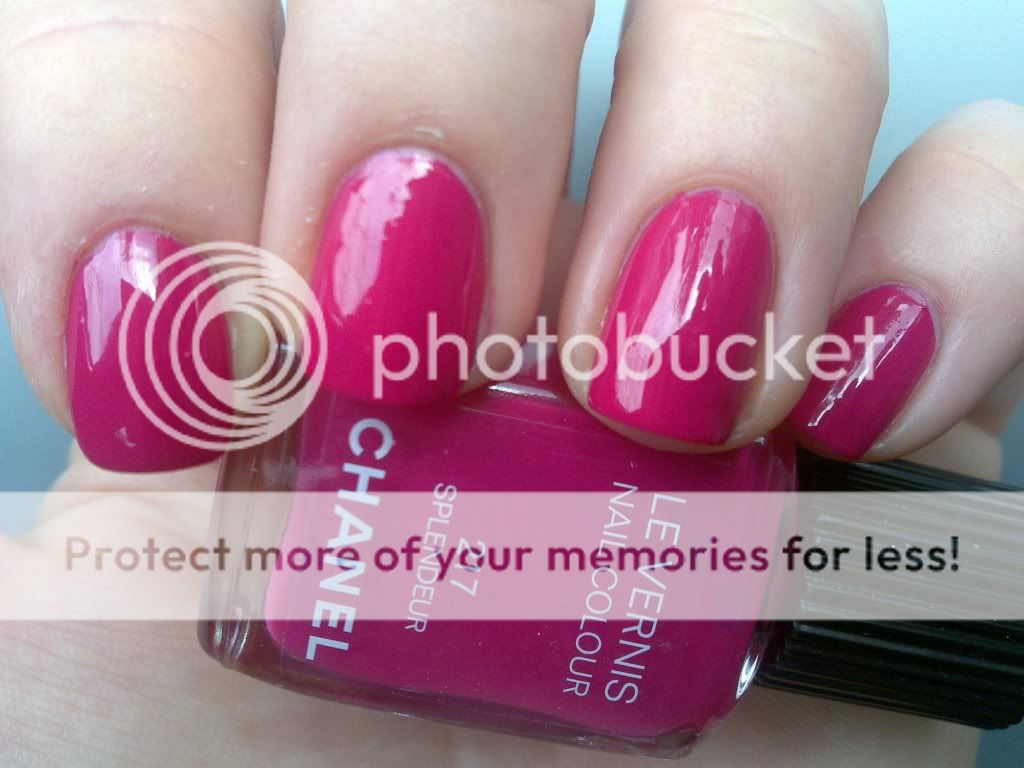 Isn't that bold and pretty?
I just always fall for fuchsias, the bolder and more blue, the better. Looks very flattering on my fair cool skin and I love to match it with the lipstick (I love to use YSL rouge pur #19)
This particular polish is leaning to purple, kinda like OPI's Dim Sum Plum. Like most Chanel polishes, very good formula, opaque in 1 coat but I applied 2 out of habit. Easy formula to work with.
Check out the comparison:
I don't have any dupes to Chanel Splendeur but this comparisation might just help you see how it compares to other polishes.
I hope you all enjoyed this swatch, if you want me to compare it to another np, let me know!
Hasta la vista, Laqueristas!